Basic sash replacement, complete window replacement – our Transcend line offers choices and flexibility for any type of building project, with professional assistance to measure, order, install and even clean up. Find nearly unlimited sizes, styles and options to match your existing décor or redo a room exactly the way you want.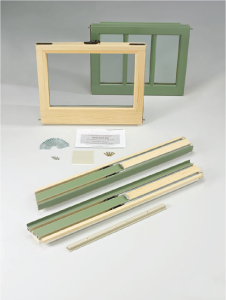 Replacement Sash Kits
If you're simply replacing an old double hung with a new one, you might only need to replace your old sashes. Our Transcend double hung sash replacement kit is sized to fit your existing opening. New sashes install without removing your existing frame, sill or trim. Concealed, adjustable jambliners, optional integral screen channels, easy tilt sash and our own CoreGuard Plus™ wood protection make it one of the most advanced kits on the market.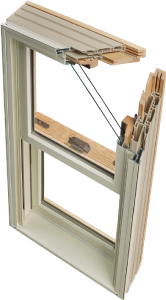 H3 Insert Window
If your old window frames need to be replaced and you want to stay with the same size windows, our insert replacement windows are the answer. Fully assembled and sized to fit, our innovative H3 inserts offer extremely easy installation and patented Fusion Technology™ for durability and an advanced seal.
Custom Full-Frame Tear Outs
For bigger projects—such as changing the size of your windows, transforming a window into a patio door, or doing a full-scale remodel or addition—you'll need full frame replacement windows. Transcend offers premium clad wood windows in standard or custom sizes for new additions or full-frame tear outs. Choose the window style and glazing option that are right for you and your environment.
Where Can I See Windows & Doors In Person?